AIMS Press launched a new journal AIMS Allergy and Immunology
AIMS Press launched a new journal AIMS Allergy and Immunology, and invited Prof. Udai P. Singh as the founding Editor in Chief.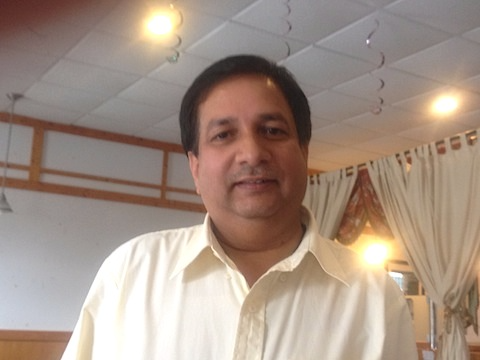 Prof. Udai P. Singh received his BS and MS from the Gorakhpur University and Ph.D. degrees from Banaras Hindu University, Varanasi India. He has been on the faculty of Pathology, Microbiology and Immunology, University of South Carolina School of Medicine since 2007.
Prof. Udai P. Singh primary research interest includes in the area of immunology, mucosal inflammation, chemokines, immunotherapy and complimentary and alternative medicine as effective treatment for various autoimmune diseases and inflammation in general. Currently, Dr. Singh is working on to understand the pathways during CXCL10 mediated cellular and molecular mechanism of IBD abrogation and host immune response during the progression of IBD. He is also working on another project to examine the effects of resveratrol on experimental murine model of colitis. Dr. Singh also interested in how CXCL10 chemokine induce the Urinary bladder inflammation. Lots of his research was funded by NIH and institution grants. Dr. Singh have authored > 90 scientific communications including 1 patent applications, ~46 invited lectures. Dr. Singh long time career goal is to understand how alternative medicine remedies mediate IBD and Inflammation in general.